Louisiana Puppies For Sale


This page lists dogs and puppies for sale in Louisiana along with stud services.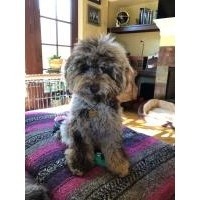 Baton Rouge, Louisiana
AKC Miniature Brown Merle Poodle STUD SERVICE ONLY
STUD SERVICE ONLY - No puppies available. 🐩 AKC & CKC 15 lb Brown Merle Miniature Poodle Stud "McCartney" 🧬 Health & color genetic testing (embk.me/mccartneypoodle) 🐶 Throws browns, merles, pha...
Puppies For Sale in Louisiana
If you are considering adding a new dog or puppy to your family, you can search for Louisiana dog breeders with available dogs and puppies for sale. The above list of ads are for dogs listed by local dog breeders offering wonderful, loving puppies for sale. If you are looking for local dog breeders and do not see one listed here then please expand your search by clicking here on Puppies For Sale or find the breed you want in our Breeder Directory.
Louisiana puppies for sale, breeders, stud service, dogs